Integrated Veterinary Medicine
At The Red Fox Institute, we combine alternative modalities along with conventional medicine to offer many options to restore health and promote wellness.
Patients are evaluated for presenting medical symptoms, diagnoses, history, lifestyle factors, and other issues related to body, mind, and spirit. After a comprehensive analysis, homeopathic remedies are recommended to treat acute symptoms, build internal functional strength, and ultimately cleanse the underlying toxicity causing the patient's ailments.
Our holistic approach to veterinary care combines 30 years of conventional medicine practice along with emergency care experience and alternative, functional medicine including: Traditional Chinese Medicine (TCM) which includes Acupuncture and Eastern Herbs; Western Herbal Treatments; Homeopathy; Homotoxycology; Nutrition and other treatment modalities like Flower Essences; Essential Oils; Energy Medicine (Reiki, HTA); Laser treatments; Prolotherapy; Glandular Therapy and Nutraceuticals (supplements).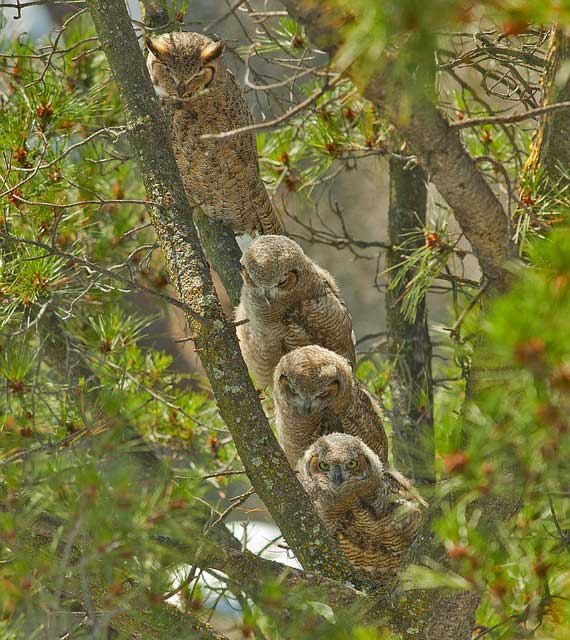 Conventional Medicine
This modality has many applications. It is the misuse of it, which causes problems. The diagnostic tools available in Western medicine, like blood work for body function; vaccine titers; X-rays of joints and organs; ultrasound and others are essential in completing a clinical diagnosis and helping to round up and compliment the treatment plan.
Surgical Medicine
After having practiced in Specialty Hospitals and Emergency medicine for 24 years, Dr. Gonzalez favors and uses Sevoflourane gas anesthesia for safe and quick recovery of our surgical and dental cleaning patients.
Wellness Care
For our established patients we offer vaccine titers, heartworm tests, and wellness visits. We do see quite a few puppies and our patients are happy to get set up from the start on a good nutrition plan and well-spaced vaccines.
Hospice Care
Better quality of life for your animal companion is our first priority. In a spiritual sense it is the most rewarding. We provide guidance for the hospice care needed to soothe and comfort. Many animals enjoy their days more fully and some have an amazing increased longevity. Dr. Gonzalez will offer an honest opinion on when an animal needs to transition with dignity. It is important to make an appointment as soon as you have a diagnosis since holistic care can make a difference in many chronic illnesses.
Anesthesia-free Dental Cleanings (POPD)
The Red Fox Institute also offers dental cleanings without anesthesia for animals that are pre-screened, suitable candidates. Older or chronically ill animals are particularly suited for this procedure as they are always at risk when undergoing anesthesia. Please call to schedule an exam with the doctor first, to see if you animals companion is a candidate.
Anesthesia-free Dental Dates 2022 – (Please call for an appointment.)
2022 Dates:
February 17, July 28, September 13, December 20
At The Red Fox Institute (we call "The Den") our team members have extensive integrative knowledge and are readily available to answer your questions and help you make appointments.
Our In-House Team: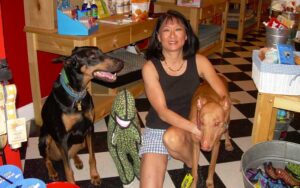 Lynne graduated from Rutgers University with a BA in English. She then held various marketing, advertising and public relations positions with such world-renowned companies as Japan Airlines, The Waldorf-Astoria Hotel in NYC, The Leading Hotels of the World, Rado Watch Company, and Montblanc.
Lynne was afforded the luxury of traveling extensively throughout Europe, Asia and South America during her tenure with these companies and learning about different cultures helped shape her appreciation for working with and helping a diverse population.
Being an entrepreneur at heart, Lynne left the corporate world and purchased Happy Tails Kennel and Starr Stables in NJ. She was finally able to follow her passion of working with dogs and horses. She owned a menagerie of animals including two Dobermans, a Pharaoh Hound, a Gypsy Vanner and two Tennessee Walking horses. After working seven days a week, 365 days a year for many years, she realized the physical work was taking a toll on her body. She sold the businesses that she loved and opened Just 4 Pooches, a dog boutique in northern NJ.
Just 4 Pooches sold natural, holistic food, treats, supplements, toys, and apparel for dogs. The boutique specialized in hard-to-find items and USA made and sourced food and toys and won many awards for outstanding customer service, giving back to the community, and the prestigious preservation commendation from the Cranford Historical Society. Working with the Humane Society, Lynne was integral in getting an ordinance passed in Cranford, NJ that restricted the retail sale of dogs and cats to those coming from shelters or rescue organizations. Lynne continues to work endlessly on shutting down puppy mills throughout the United States and volunteering with various rescue groups.
After 10 years of operating Just 4 Pooches, Lynne was growing tired of the cold winters of NJ and relocated to sunny, beautiful Sarasota. She worked for a traditional veterinarian but her views on nutrition and healthcare were in direct opposition to those of the hospital. It was then that she met Dr. Gonzalez and was able to work with a veterinarian with similar values and beliefs. She complements the work of Dr. Gonzalez and Red Fox Institute with her extensive knowledge of alternative canine and human nutrition. She continues to work closely with a friend and nutritionist back in NJ on developing a human-grade, biologically appropriate base mix for dogs, which will greatly simplify mealtime preparation.
Outside of the clinic, Lynne loves running with Santino, her cirnecodell'etna (sighthound from Sicily), furthering her knowledge of canine and feline nutrition, and cooking gourmet meals for Santino and friends. She is an avid supporter of The World Wildlife Fund, The Farm Sanctuary, National Wildlife Federation, PETA and Best Friends Sanctuary.
Laura MacInnes – Customer Care & Reception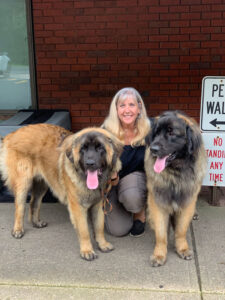 Laura was born in Ankara, Turkey. She and her two sisters were the very first set of triplets ever born in Ankara! At the age of four, Laura's family relocated to the beautiful seaside town of Asbury Park, NJ, where legendary artists such as Count Basie, Bruce Springsteen, Bon Jovi and Southside Johnny and the Asbury Jukes played regularly. She studied Business Administration at Monmouth University.
Laura has always been active in the canine rescue world, and her passion lies in rescuing "sato" dogs. "Sato" is Puerto Rican for "street dog." They are homeless dogs, or urban free-ranging dogs, that live in Puerto Rican cities. They are different from regular strays in that they have a limited territory and many have consistent contact with humans.
One of Laura's greatest achievements was when she saved "Phoenix," a sato who Laura flew from Puerto Rico to her home in NJ. Phoenix was already 12 years old, having spent most of his life in a shelter. Laura was the first and last compassionate caregiver that Phoenix would ever have the pleasure of knowing. Once back in NJ, Phoenix lived and thrived for five months under Laura's care, eventually succumbing to the ravages of living 12 years in a shelter, with poor nutrition and no loving care.
Laura has devoted her life to working with and saving animals. She was the manager for the Monmouth Country SPCA, where she managed over 500 volunteers. She developed community outreach programs, organized fund-raising events and garnered support for the SPCA's programs. She also managed the spay and neuter clinic for cats and dogs.
After working for the SPCA, Laura became the Animal Control Officer for the City of Asbury Park. She responded to calls of animal abuse, stray dogs, injured wildlife etc. She educated the public on the proper care of a pet, licensing and provided humane education from elementary to college-level students.
Growing tired of the cold and blustery New Jersey winters, Laura relocated to Sarasota in June 2019. Having worked for an emergency veterinary hospital, she now calls The Red Fox Institute home and adores working with our wonderful clientele and their cats and dogs! She is the proud owner of Lulu, a 14 year-old sato and two (not one, but two) Leonbergers (German Mountain Dog). Kiloh weighs 157 pounds and Kobe, a mere 150 pounds. Laura literally gets stopped everywhere she goes, with people inquiring about her "gentle giants."
A $60 non-refundable fee is required to secure your appointment.
This will be applied towards payment of your examination fee.