Slide 1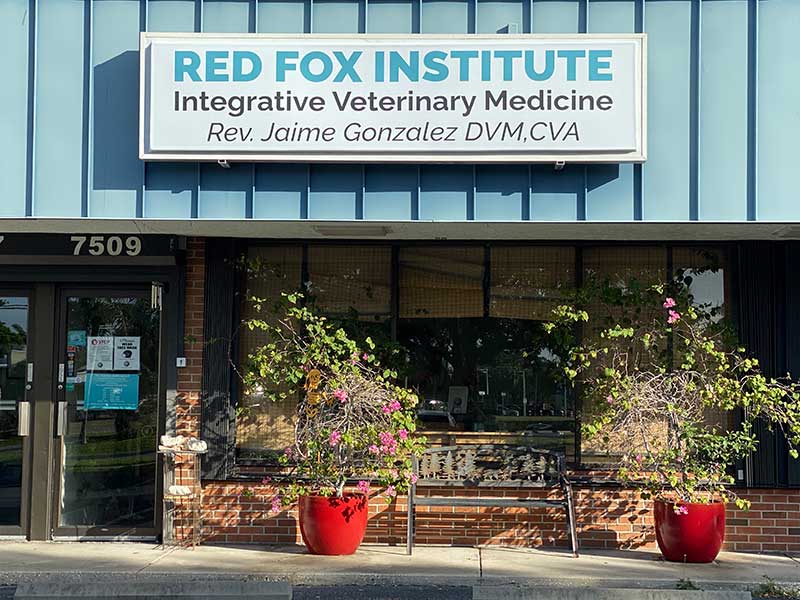 7509 S. Tamiami Trl, Sarasota, FL 34231
(941) 312-6825
(former Bear Creek Veterinary Alternatives location )
Hello and welcome to The Red Fox Institute
for Integrative Veterinary Medicine
We are a group of people with different skills and strengths, of different ages and experiences and we have come together to be a resource for change.
We honor the connection between the physical body and the energy, soul or spirit of all things around us and observe and respect the connection between the animal and plant kingdoms and between humans and our planet. Together with our friends and loved ones, we want to be a resource for you.
At Red Fox we take a shamanic approach to holistic healing based on years of experience. We take into consideration the wholeness and interconnectedness of all things and how they work together. Awareness and respect of the physical, emotional, spiritual and instinctive nature of all living things, including our animal companions, is vital in allowing the body to heal.
Our mission is to bring you clarity and hope with our simple gifts of knowledge and wisdom gleaned from many years of experience in supporting your animal companions' longevity and good health.
So welcome to our family. We hope you will enjoy sharing in our journey and we welcome your input and goodwill.
With much love and gratitude, let's start our journey together!
~The Red Fox Institute Team
*The Red Fox Institute, LLC is dedicated to helping domestic animals and The Red Fox Foundation, Inc. is focused on wild animals, fostering their ability to live long, healthy lives and thrive in peaceful co-existence with humans.
**Due to Covid-19 we created this telemedicine consulting site so you may have access to our services from the comfort and safety of your home.
Make a Donation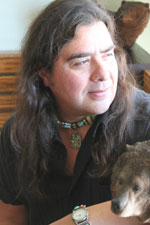 Jaime Gonzalez DVM, CVA
Dr. Jaime Gonzalez and his wife Susan Blake Gonzalez were the original owners of Bear Creek Veterinary Alternatives. They are now the loving owners of The Red Fox Institute. Their mission is to restore spirit, mind, and body wellness using the new and ancient ways. At Red Fox Institute you have the option of in-house veterinary visits or telemedicine consultation. Our in-house veterinary visits are still in the same location as Bear Creek Veterinary Alternatives at 7509 S. Tamiami Trl, Sarasota, FL 34231.
Ask a holistic vet